Laser Therapy Benefits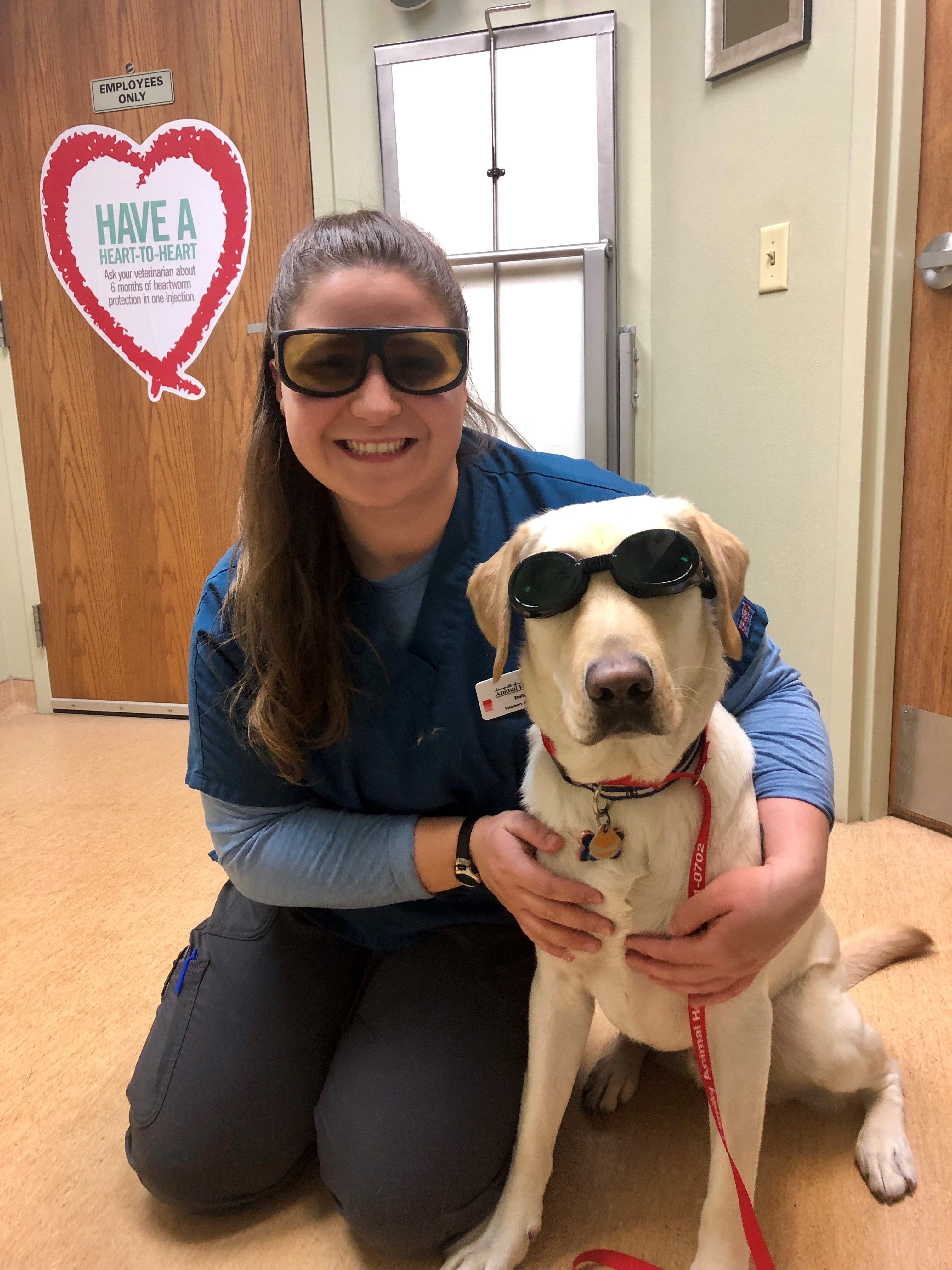 Have you heard about the benefits of laser therapy? Laser therapy, sometimes referred to as "cold laser" or class IV laser, is a modality that helps with pain and inflammation in people and pets. Laser therapy works by a process called photobiomodulation - a beam of light at a certain wavelength penetrates into the tissues to stimulate the biological function of cells.

The wavelengths we use in laser therapy lead to decreased pain, decreased inflammation, and improved tissue healing time. Laser therapy has been shown to effectively help with a wide variety of conditions including arthritis pain, post-surgical pain, wounds, infections, sprains/strains, hot spots, anal gland infections, back pain and many other diseases.

A typical treatment lasts between 3-10 minutes depending on the location and condition being treated. How many treatments and how often they are needed are also dependent on the condition and will be tailored to your pet. Laser therapy is also non-painful; typically your pet will feel a pleasant and warm sensation.

If you have questions on laser therapy or feel your pet may benefit from laser, please contact us today!