Pet Pharmacy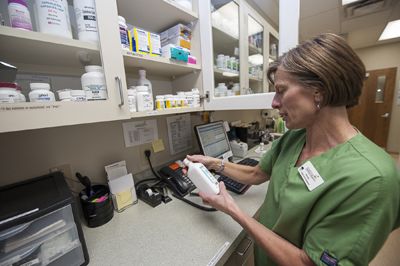 We maintain a pet pharmacy on–site as a convenience for our clients and to ensure your pet can go home with medication prescribed by the veterinarian at the time of their appointment. Prescriptions for your pet are prepared under strict quality control.
We also carry over-the-counter products such as "Pill Pockets", shampoo & conditioner, pet behavior modification products, and a full line of dental hygiene products for home use.
Prescription refills may be requested over the telephone or through your pet's "Pet Portal" login on our Home page. Please allow 24 hours for us to process and prepare your refill.