Ultrasound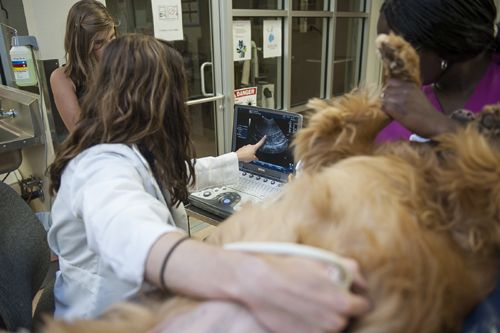 Ultrasonic imaging is another diagnostic tool which helps us to examine your pet's internal organs in a painless and non-invasive way, sometimes avoiding the need for exploratory surgery. Most pets do well with an ultrasound scan and do not need to be anesthetized for the scan to be performed.
While x-rays show the size, shape and position of organs, ultrasound allows the veterinarian to observe the internal structure of an organ, its functionality in real-time, and monitor blood flow. Many times, ultrasound is used in conjunction with x-rays to diagnose a pet's health problem. Ultrasound is also an effective way to evaluate pregnancies.
Ultrasound images can be recorded and sent on to another veterinary specialist or consultant should the need arise.