Our Team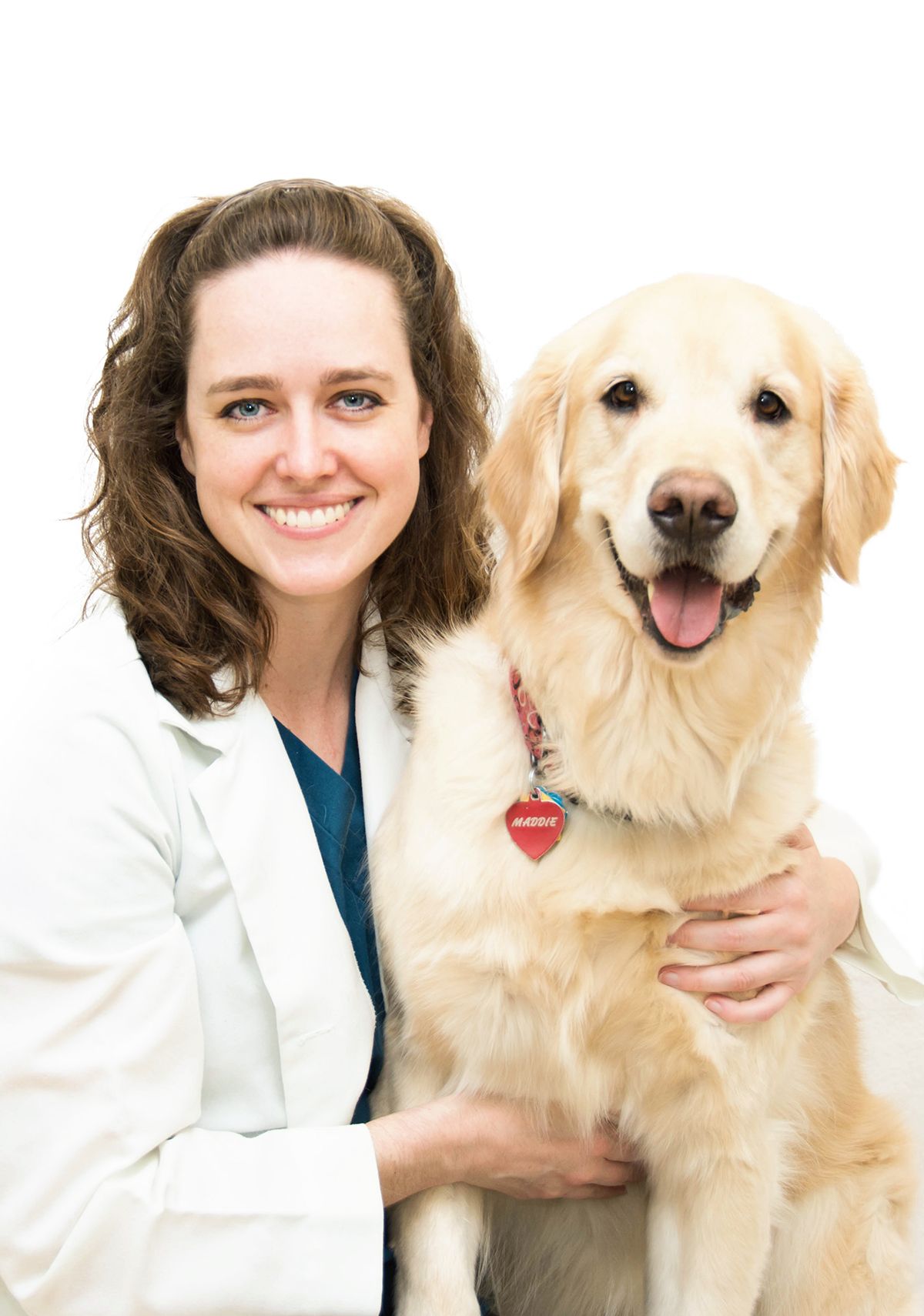 Ashley Barnes, DVM
​​​​​​​Medical Director
Ashley began her veterinary career right here at Louisville Family Animal Hospital, where she worked as a veterinary assistant and receptionist throughout college. Ashley left LFAH to pursue studies at Colorado State University, receiving her Doctor of Veterinary Medicine degree in 2009 and graduating first in her class. Following graduation from CSU, Ashley went on to complete a year-long internship at Wheat Ridge Animal Hospital before returning to Louisville Family. While enjoying all aspects of veterinary medicine, Ashley's special interests include ultrasound, dentistry, behavior and pain management. Ashley shares her home with her cat, Frankie, and Golden Retriever, Maddie. In her spare time, Ashley enjoys hiking, biking, softball, and karate.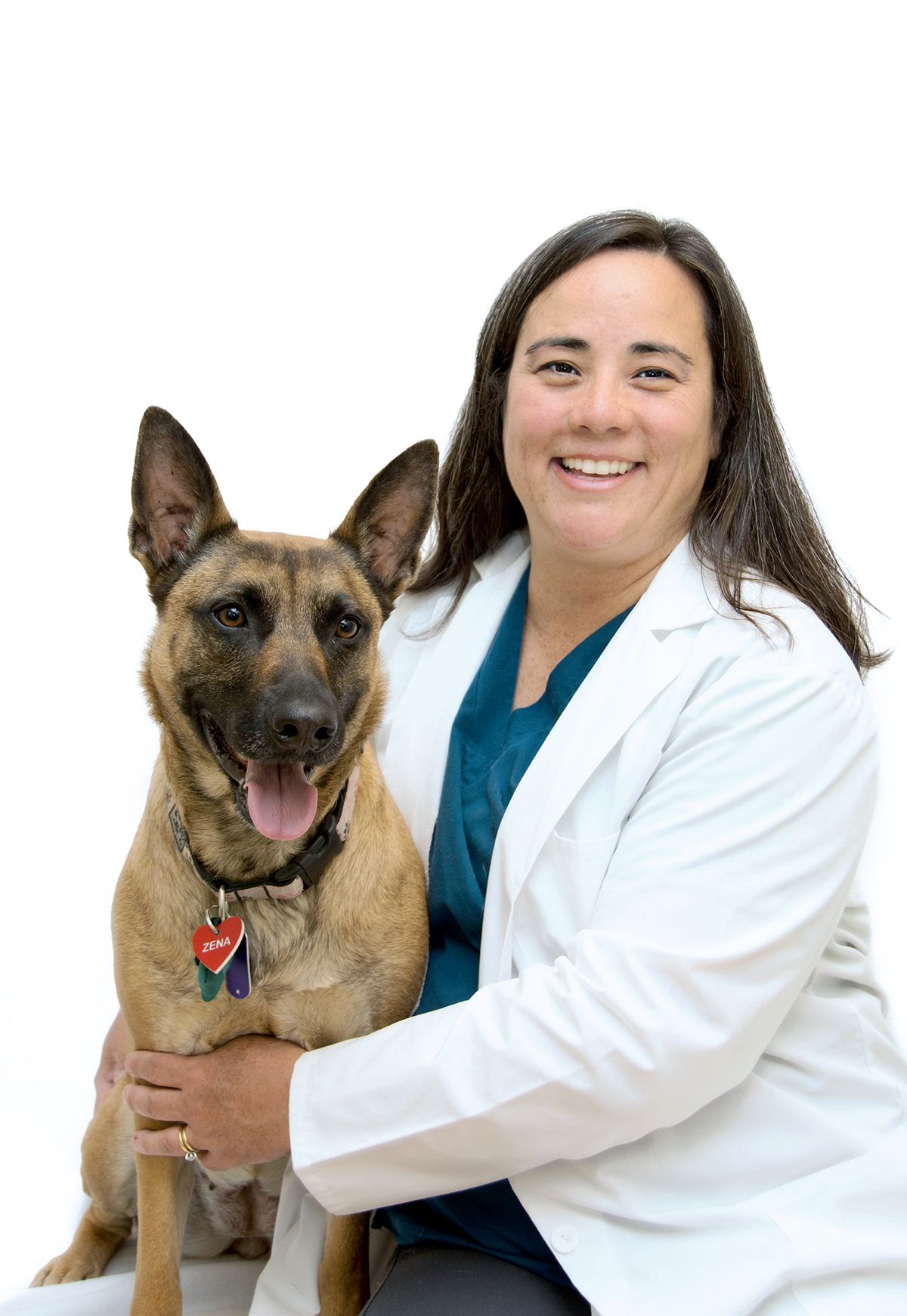 Ami VanDeventer, DVM
Associate Veterinarian
Ami has been with Louisville Family Animal Hospital since 2003. Ami is originally from Virginia and graduated from Virginia Tech with a Bachelors degree in Biochemistry and Nutrition and her Doctor of Veterinary Medicine degree from the Virginia-Maryland Regional College of Veterinary Medicine in 1995. Following graduation, Ami practiced in Virginia for 2 years before moving to Colorado, where she spent six years practicing emergency and critical care medicine, as well as managing the practice. Since returning to primary care practice her areas of interest include senior pet care and the prevention and treatment of dental and periodontal disease.

Ami and her husband Matt share their home with daughters Morgan and Erika, Zena Cupcake Thunderpants of House Scardino (dog), Blue (dog), KK (cat), and multiple fish tanks! Ami and Matt enjoy spending time outdoors backpacking, rock climbing, skiing and exploring the world with Morgan and Erika. Ami's personal hobbies include beekeeping, making pottery, and gardening.
Nicole Van Gurp, DVM
Associate Veterinarian
Dr. Nicole grew up in upstate New York and attended Cornell University, graduating in 2006 with a BS in Animal Science and in 2010 with a Doctorate of Veterinary Medicine. Dr. Nicole came to Colorado after graduating from veterinary school to pursue a small animal rotating internship at Wheat Ridge Animal Hospital. Following her internship, she accepted a position as an emergency veterinarian at VCA Veterinary Specialists of Northern Colorado in Loveland. Dr. Nicole transitioned to general practice in July 2015 and joined the staff at LFAH. Dr. Nicole enjoys getting to know pets and their owners and is passionate about disease management and preventative care. Dr. Nicole lives in Longmont with her husband, two small boys, tabby cat Bailey and her Boxer Ellie. In her spare time, Dr. Nicole enjoys hiking, skiing, camping, running, yoga and reading.
Jessica Addis, VMD
Associate Veterinarian
Jessica grew up in Pennsylvania and always had a passion for animals and science from a young age. She graduated from Penn State University with a degree in Veterinary and Biomedical Science with Honors. Following graduation, she went on to study at the University of Pennsylvania School of Veterinary Medicine. There, she took particular interest in obtaining additional surgical training through a shelter medicine program. After obtaining her Veterinarian Medicinae Doctoris degree, Jessica moved out to Colorado with her husband and their rabbit, Hokie. She worked in general practice for 2 years prior to joining the LFAH team. Jessica enjoys building relationships with clients and takes a particular interest in surgery, small exotic mammal medicine, and preventative medicine.

Jessica spends her free time biking, playing golf with her husband, and enjoys walks with their two dogs, Zoey and Boomer.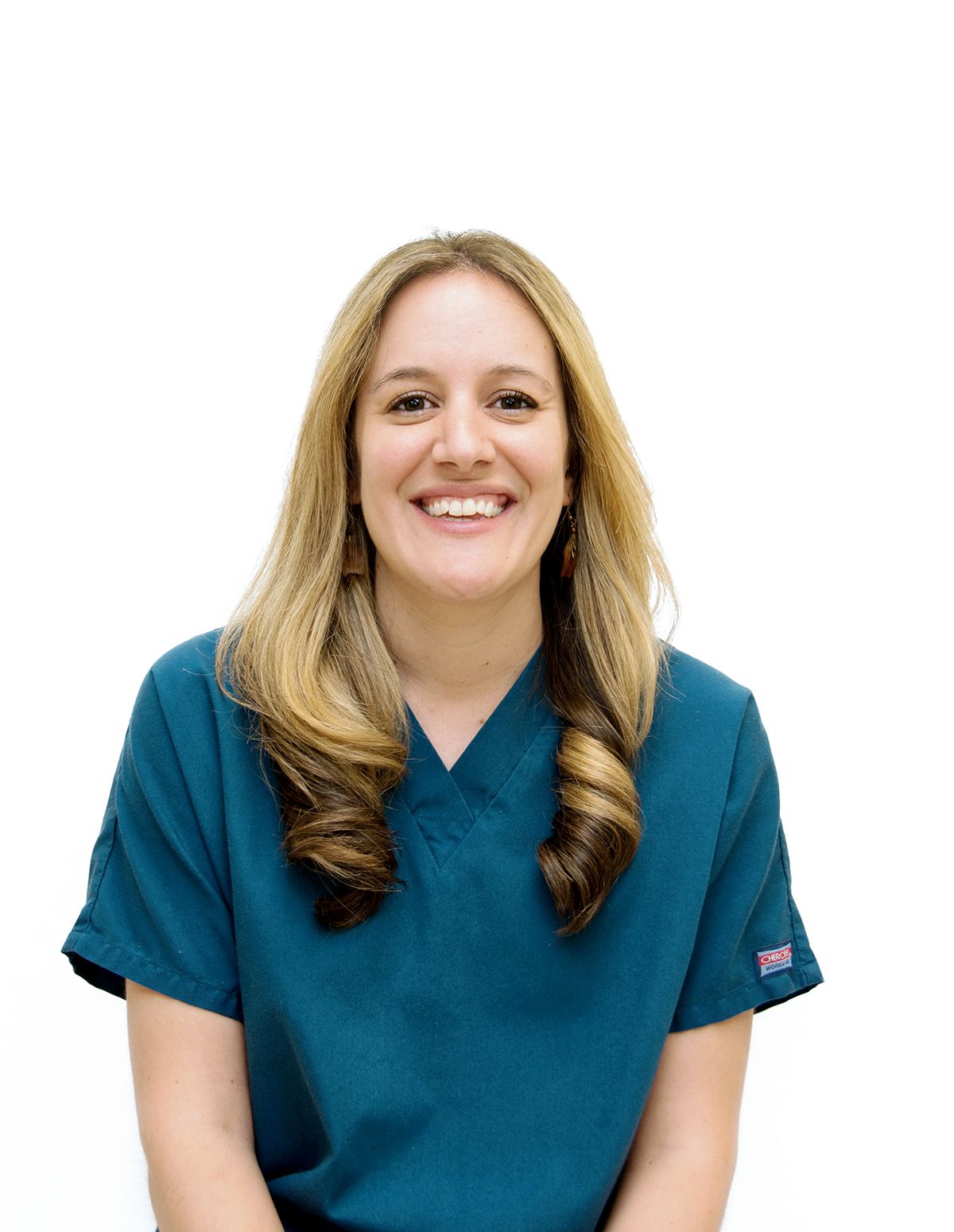 Erika Kleronomos
Lead Client Care Specialist
Erika joined LFAH in February 2012 with 6 years of veterinary client care experience under her belt. She is now the Lead Client Care Specialist. Erika is bubbly and loves meeting new people so the position has been a natural fit for her personality. Her favorite part of the job is building relationships with all of the clients and patients and participating in community events and client outreach, including overseeing LFAH's Facebook page. Erika shares her home with her husband and her 2 purrrfect cats Mugsy and Zeppelin. Her favorite things include traveling, hiking, attending festivals, seeing hot air balloons in the sky, collecting pressed pennies, key lime pie, and being a book nerd.
Anna Schneemann
Client Care Specialist
Anna joined the LFAH team in January 2020. She's a Colorado native who attended Boulder High School and the University of Colorado, Denver where she received her BA in History. After a few years living on the East Coast and working for the ASPCA Emergency Hospital in Manhattan, she and her husband Adam returned to Colorado to raise their now 3-year-old daughter, Oriana and 2-year-old son Virgil. Anna's prior veterinary experience includes assistant management, front desk/reception and veterinary assisting. Additionally, she runs a 501(c)(3) non-profit, Silverback Volleyball Club, for low-income athletes in Denver.
Brianna Dresser
Client Care Specialist
Brianna joined LFAH in January of 2020. She is a Minnesota native but prefers the Colorado lifestyle. Before working with animals, Brianna attended Metro State University of Denver as a music major with a French communications minor. Deciding to switch career paths, she attended RRCC for an EMT degree and realized human medicine wasn't her forte. She then obtained a certification in dog training and is currently in school for veterinary medicine. She hopes to become a DVM specializing in internal medicine! Brianna owns two crazy dogs, Rigby and Eve, and they enjoy hiking whenever mom isn't studying!

Brianna also enjoys 60s fashion, 70s music, and 80s movies. An old soul born in the 90s!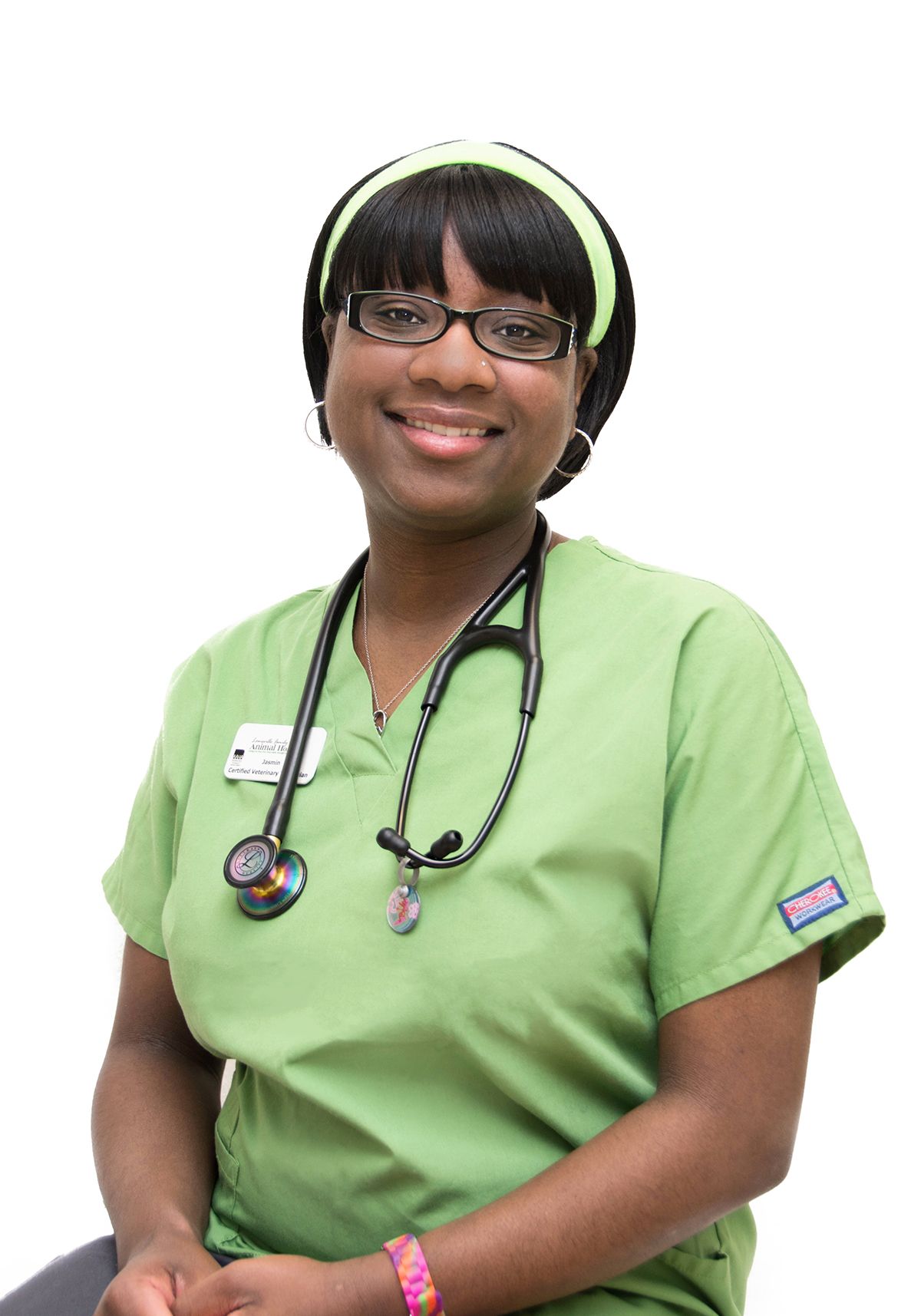 Jasmin Slaybaugh
Lead Certified Veterinary Technician
Jasmin has been with LFAH since September 2006, after successfully graduating from an AVMA accredited school and passing her VTNE. Jasmin has loved her time with the practice over the years and has really grown into her position. She is now our lead technician! Jasmin has a passion for the field and helping others and their beloved pets. Things that really spark her interest at LFAH are performing periodontal treatments and taking oral x-rays, filling prescriptions, running anesthesia and lab work. On her downtime, she loves to spend time with her husband, new son, and her cat Esmeralda. She also really loves fun, brightly colored socks, and chocolate Hostess cupcakes!
Fauna Haltom
Certified Veterinary Technician
Fauna always loved animals from a young age and owned iguanas, carnivorous frogs, hamsters, rats, and mice! In fall of 2010 Fauna held off her enrollment to obtain her journalism degree and opted to pursue her passion for animals. She graduated from Bel-Rea Institute of Animal Technology in December of 2012; passing her state boards and becoming a Certified Veterinary Technician in the spring of 2013. She joined the LFAH family in April of 2015 and has never been happier! Fauna owns two dogs; a Lemon Beagle named Milo and a Chinese Crested Shih Tzu Mix named Gizmo. During her free ​​​​​​​time, she can be found hanging out with family and friends and is also very active in her church. She enjoys creative writing, sculpting clay, going to the mountains, watching movies, horseback riding, and video games. Fauna also loves to create artwork for the Welcome Board at LFAH and adores illustrating Disney characters or other cartoons.
Rhonda Maidhof
Veterinary Assistant
Rhonda has been with LFAH since November 2012, after being a full-time mom to two sons for 18 years. At LFAH, Rhonda really enjoys filling prescriptions, greeting clients, and taking histories about their pets. When not at LFAH Rhonda loves to bike with her husband, hike with her friends, knit, garden, sew and eat anything chocolate.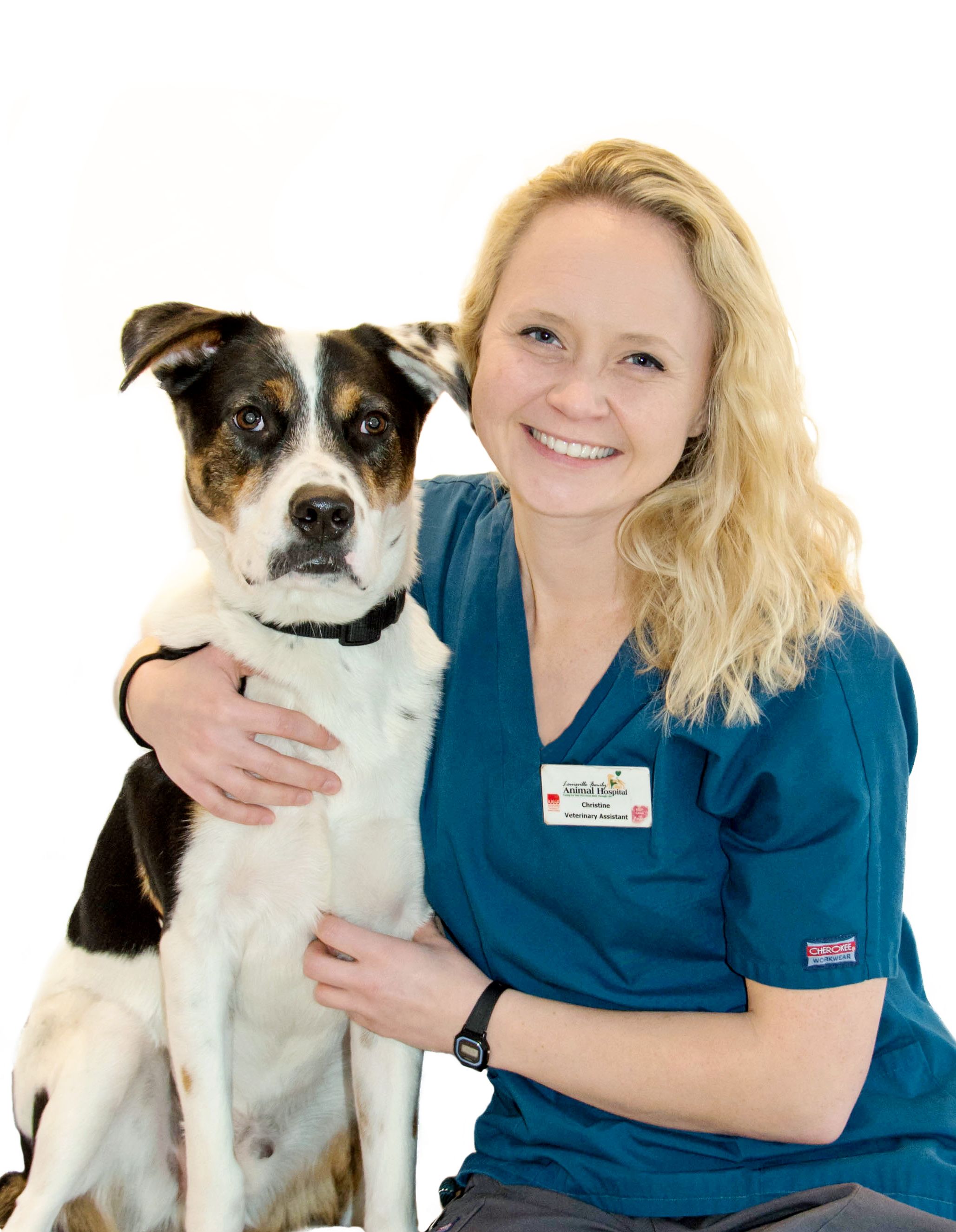 Christine Schofield
Veterinary Assistant
Christine started working at LFAH September 2017. Christine graduated with a Bachelor's Degree in biology from the University of Potsdam. After graduation, Christine started working at an animal hospital in New York where she learned the ins and outs of the veterinary field as both a Client Care Representative and a Veterinary Assistant. Christine's favorite part of veterinary medicine is seeing the enthusiastic reactions of both the pet and the owner upon being reunited. Christine's love for animals and their wellbeing started at a very young age; she grew up caring for birds, reptiles, dogs, and horses. In her free time,​​​​​​​ she enjoys riding her horse, Hudson, hiking, kayaking, and enjoying the outdoors with her dog Odin in beautiful Colorado.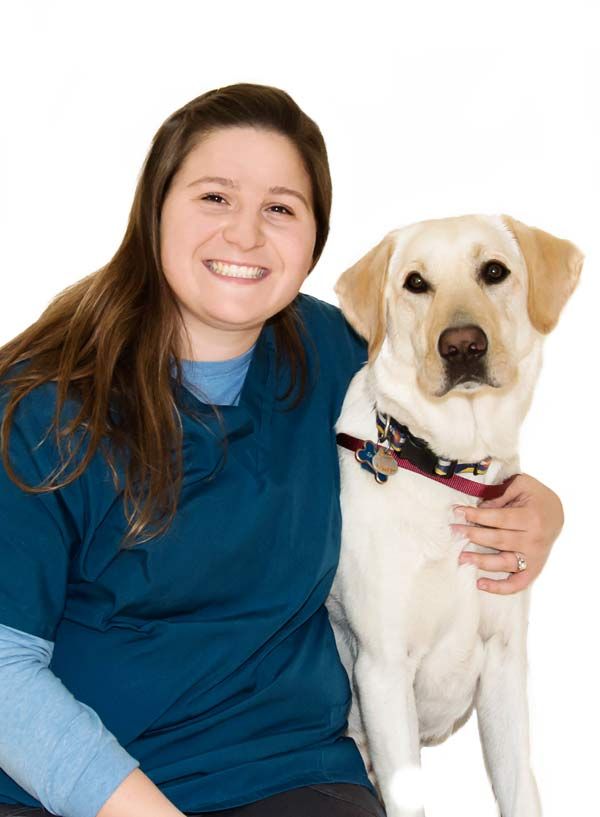 Emily Zibell
Veterinary Assistant
Emily joined the LFAH team in October 2018 as a Veterinary Assistant. Emily received a degree from Central Connecticut State University in Political Science, but has always had a love for animals and their care. In Connecticut Emily worked in a hospital where she was a Technician Assistant and Client Care Representative. Emily's favorite part about working at an animal hospital is being able to meet all the wonderful cats, dogs, and other exotic pets that come through the door. In her spare time Emily enjoys camping, hiking, and taking her yellow lab, Sprout, outside on adventures.