Our Team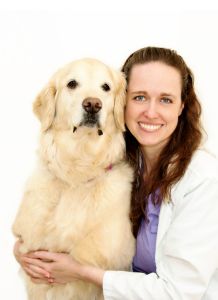 Ashley Barnes, DVM
​​​​​​​Medical Director
Ashley began her veterinary career right here at Louisville Family Animal Hospital, where she worked as a veterinary assistant and receptionist throughout college. Ashley left LFAH to pursue studies at Colorado State University, receiving her Doctor of Veterinary Medicine degree in 2009 and graduating first in her class. Following graduation from CSU, Ashley went on to complete a year-long internship at Wheat Ridge Animal Hospital before returning to Louisville Family. While enjoying all aspects of veterinary medicine, Ashley's special interests include ultrasound, dentistry, behavior and pain management. Ashley shares her home with her Golden Retriever, Maddie. In her spare time, Ashley enjoys hiking, biking, softball, and karate.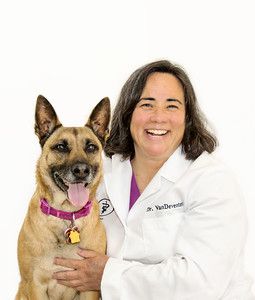 Ami VanDeventer, DVM
Associate Veterinarian
Ami has been with Louisville Family Animal Hospital since 2003. Ami is originally from Virginia and graduated from Virginia Tech with a Bachelors degree in Biochemistry and Nutrition and her Doctor of Veterinary Medicine degree from the Virginia-Maryland Regional College of Veterinary Medicine in 1995. Following graduation, Ami practiced in Virginia for 2 years before moving to Colorado, where she spent six years practicing emergency and critical care medicine, as well as managing the practice. Since returning to primary care practice her areas of interest include senior pet care and the prevention and treatment of dental and periodontal disease.

Ami and her husband Matt share their home with daughters Morgan and Erika, Zena Cupcake Thunderpants of House Scardino (dog), Blue (dog), Cooper (cat), and Spotty, Stripey, Strawberry, Drago and Panther (tiger salamanders), Luke, Tunnels and Sleepy (gerbils), and Puppy and Lt. Dan (axolotls) Ami and Matt enjoy spending time outdoors backpacking, rock climbing, skiing and exploring the world with Morgan and Erika. Ami's personal hobbies include beekeeping, making pottery, and gardening.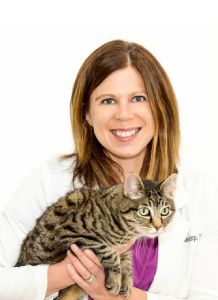 Nicole Van Gurp, DVM
Associate Veterinarian
Dr. Nicole grew up in upstate New York and attended Cornell University, graduating in 2006 with a BS in Animal Science and in 2010 with a Doctorate of Veterinary Medicine. Dr. Nicole came to Colorado after graduating from veterinary school to pursue a small animal rotating internship at Wheat Ridge Animal Hospital. Following her internship, she accepted a position as an emergency veterinarian at VCA Veterinary Specialists of Northern Colorado in Loveland. Dr. Nicole transitioned to general practice in July 2015 and joined the staff at LFAH. Dr. Nicole enjoys getting to know pets and their owners and is passionate about disease management and preventative care. Dr. Nicole lives in Longmont with her husband, two small boys, tabby cat Bailey and her Boxer Ellie. In her spare time, Dr. Nicole enjoys hiking, skiing, camping, running, yoga and reading.
Jessica Addis, VMD
Associate Veterinarian
Jessica grew up in Pennsylvania and always had a passion for animals and science from a young age. She graduated from Penn State University with a degree in Veterinary and Biomedical Science with Honors. Following graduation, she went on to study at the University of Pennsylvania School of Veterinary Medicine. There, she took particular interest in obtaining additional surgical training through a shelter medicine program. After obtaining her Veterinarian Medicinae Doctoris degree, Jessica moved out to Colorado with her husband and their rabbit, Hokie. She worked in general practice for 2 years prior to joining the LFAH team. Jessica enjoys building relationships with clients and takes a particular interest in surgery, small exotic mammal medicine, and preventative medicine.

Jessica spends her free time biking, playing golf with her husband, and enjoys walks with their two dogs, Zoey and Boomer.
Scarlett Reynaud
Hospital Manager
Scarlett joined LFAH in July 2021, as the Hospital Manager. Scarlett graduated from the University of Colorado with a bachelor's degree in Sociology and Studio Art. Scarlett is originally from Chicago but moved to Colorado and has been here for about 8 years. She has a professional background in nonprofit and spa management, while also having worked on horse farms for most of her life. Scarlett is a big animal person and is thrilled to be working in the vet med field! She has 3 pets, a dog, cat, and horse and loves spending time with all of her animals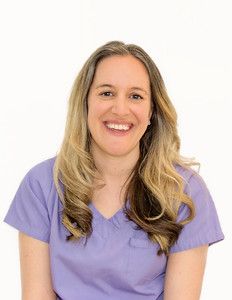 Erika Kleronomos
Assistant Hospital Manager
Erika joined LFAH in February 2012 with 6 years of veterinary client care experience under her belt. After many years as our Lead Client Care Specialist, Erika recently accepted the role of Assistant Hospital Manager. Erika is bubbly and loves meeting new people, so the position has been a natural fit for her personality. Her favorite part of the job is building relationships with all of the clients and patients and participating in community events and client outreach, including overseeing LFAH's Facebook page. Erika shares her home with her husband and her 2 purrrfect senior cats Mugsy and Zeppelin. Her favorite things include reading, traveling, hiking, attending festivals, seeing hot air balloons in the sky, puns, key lime pie, and teatime.
Jasmin Slaybaugh
Lead Certified Veterinary Technician
Jasmin has been with LFAH since September 2006, after successfully graduating from an AVMA accredited school and passing her VTNE. Jasmin has loved her time with the practice over the years and has really grown into her leadership position. Jasmin has a passion for the field and helping others and their beloved pets. Things that really spark her interest at LFAH are performing periodontal treatments and taking oral x-rays, filling prescriptions, running anesthesia and lab work. On her downtime, she loves to spend time with her husband, her son, and her cat Esmeralda. She also really loves fun, brightly colored socks, and Hostess powder donuts!
Emily Zibell
Junior Veterinary Technician
Emily joined the LFAH team in October 2018 as a Veterinary Assistant. She is currently enrolled in Penn Foster's Veterinary Technician Program. She has always had a love for animals and after starting at LFAH made the decision to become a CVT. Emily looks forward to assisting in surgical procedures and continuing her education within the veterinary field. In her spare time Emily enjoys camping, hiking, and taking her yellow lab, Sprout, outside on adventures.
Erik Hillman
Junior Veterinary Technician
Erik has been with Louisville Family Animal Hospital since July of 2020. He really enjoys interacting with clients, their pets and his co-workers. He is currently enrolled at Penn Foster to become a Certified Veterinary Technician. Erik moved to Colorado from California in the Summer of 2019 with his two dogs, Timber a wolf/husky hybrid and Harley a Labrador Retriever mix. Outside of work, he enjoys hiking with his dogs, playing golf and basketball.
Rhonda Maidhof
Veterinary Assistant
Rhonda has been with LFAH since November 2012, after being a full-time mom to two sons for 18 years. At LFAH, Rhonda really enjoys filling prescriptions, greeting clients, and taking histories about their pets. When not at LFAH Rhonda loves to bike with her husband, hike with her friends, knit, garden, sew and eat anything chocolate.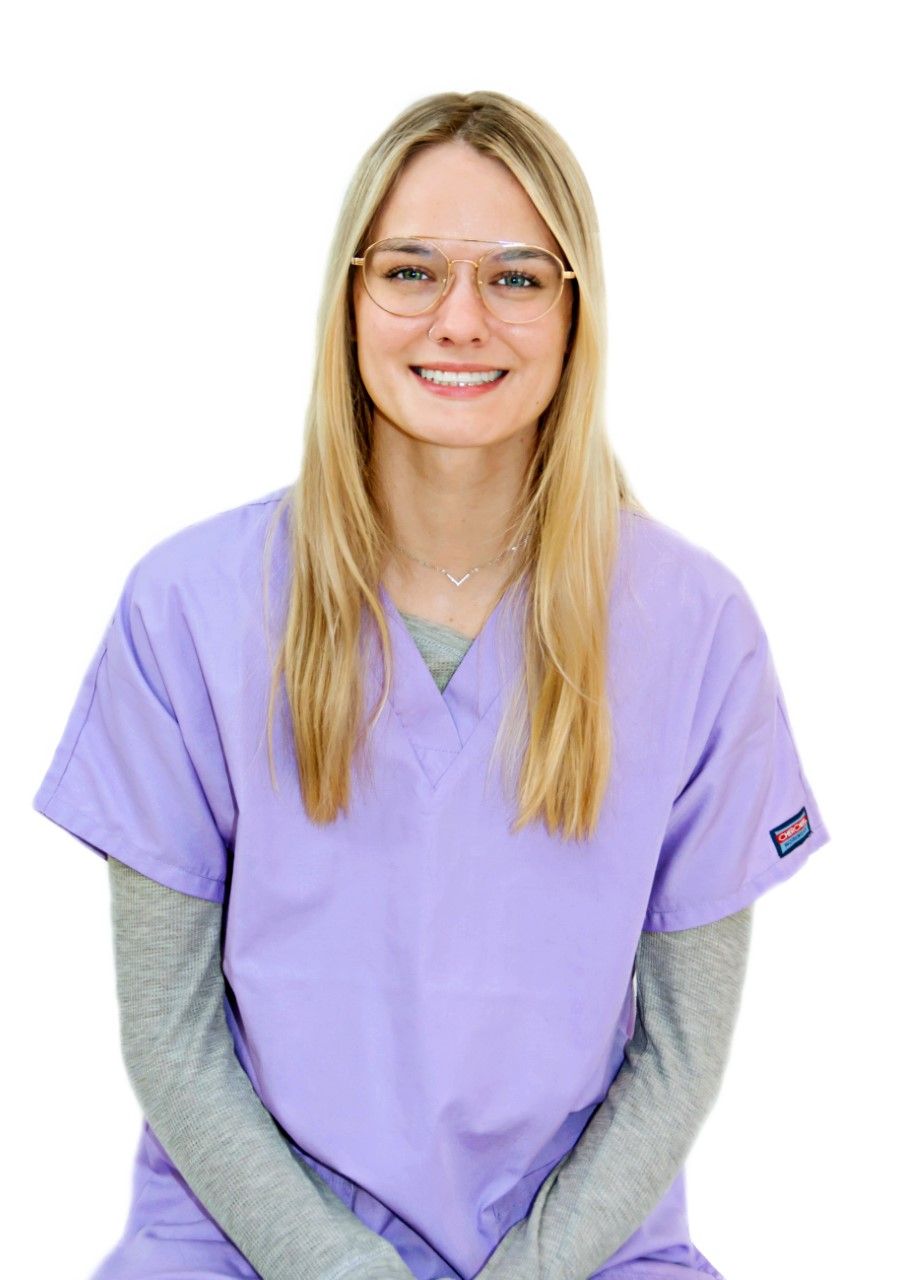 Sullivan Wood
Veterinary Assistant
Sullivan grew up in Texas before moving to Southern California and settling in Colorado to pursue her passion in animal care. Sullivan enjoys spending her free time with her talkative husky, her sweet old cat and her mischievous bunny. She loves hiking, painting in her free time and playing board games with friends. Sullivan plans on continuing her education to pursue her goals in veterinary medicine.
Madison Greves
Veterinary Assistant
Madison joined LFAH as a Veterinary Assistant in May of 2021. Madison is a full-time student studying Zoology on a pre-veterinary track at Colorado State University. Madison has always had a passion for helping animals, even from a very young age when her parents introduced her to a local farm where she volunteered. Madison began shadowing DVM Ashley Barnes in her sophomore year of high school and was honored to be offered a position as a veterinary assistant in college. In her free time, Madison enjoys playing the flute, listening to indie music, watching The Office, volunteering at a local goat farm, and relaxing with her pets!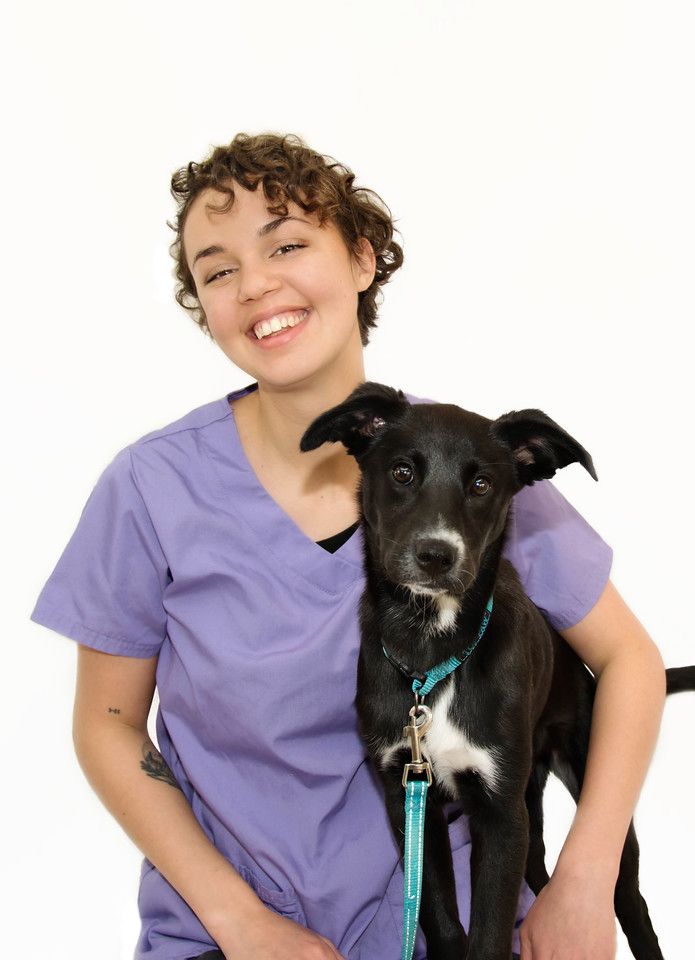 Mireille Painter
Client Care Specialist
Mireille joined the team in March of 2021. She has an undying love for almost all animals (and animal-lovers) that walk through the doors. After a few years working as a creative director, she decided to change careers and fell in love with veterinary care. She is a student at local community college and is pursuing a bachelor's degree in Zoology. In her free time, she enjoys the outdoors with her young pup, Korra, and her sassy eyelash gecko, Azula.
Sadie Cunningham
Client Care Specialist
Sadie joined the LFAH team in September 2021 as a Client Care Specialist. She graduated with a Bachelor's degree in Interdisciplinary Health Services from Western Michigan University and received her minor in American Sign Language. Shortly after, Sadie moved to Colorado and found her passion working with animals. Her favorite part about working at LFAH is seeing a sick pet's health turn around! In her free time, Sadie loves to hike, bake, go to live concerts, and play with her dog, Nova.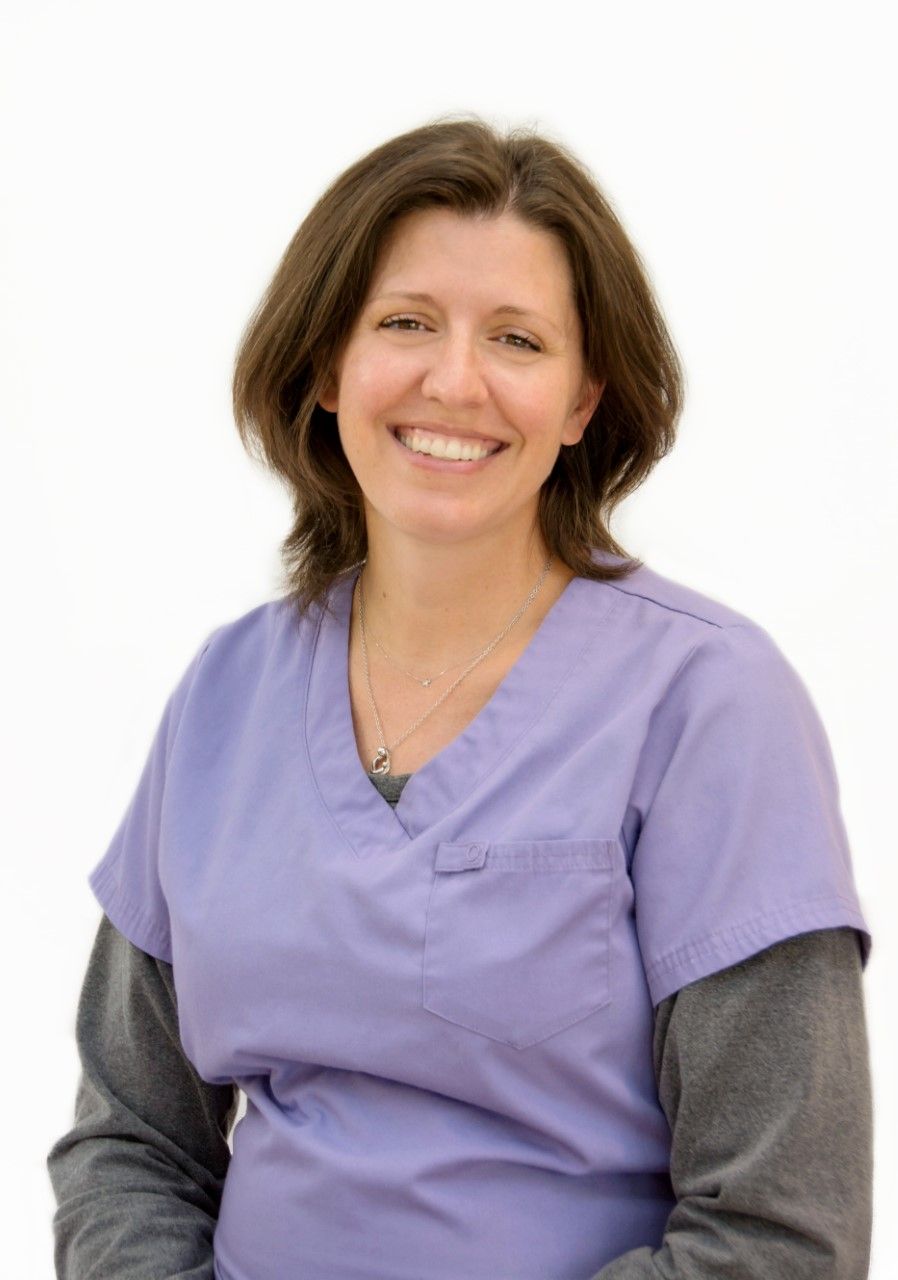 Anna Schneeman
Client Care Specialist
Anna grew up in Boulder, Colorado, and has traveled and lived in various places around the states and abroad. She has a BA in History from the University of Colorado, Denver, and enjoys Genealogy and Archeology. Anna's found her way back home again with her two, soon to be three, children and husband. She has been in customer service for over 20 years and has found a particular love for fur babies and their guardians. Self-titled receptor extraordinaire, Anna finds pure joy in servicing the LFAH clientele and supporting the LFAH staff. Having now been in the veterinarian field since 2013 and spent the past year at LFAH, she is delighted to have found such a dedicated and caring team to join!